Every kind of food related contest, competition and giveaway. Win groceries, meals out and more!
View Detail
Win a Free Pizza Gift Card
View Detail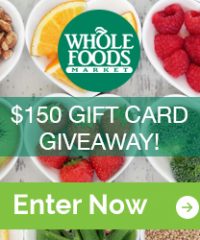 US Residents 10 Seconds to Enter
This quick competition to enter competition is only open to US residents, it takes 10 seconds to enter and the prize is a $150 whole foods gift card.